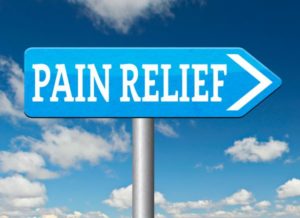 If you struggle with musculoskeletal pain, there are lots of treatments that you might have tried. But have you heard about Prolozone? This remarkable therapy has helped countless patients to find relief from a range of bothersome ailments. Read on below to discover some of the amazing benefits of Prolozone.
Benefit #1: Prolozone Encourages Your Body to Heal
Prolozone is not intended just for pain management. Rather, it is a regenerative medicine technique that encourages the human body to heal itself. It does so through a two-fold mechanism.
It utilizes ozone to stimulate the production of collagen, an important structural protein, at the site of injuries. It also employs the power of prolotherapy, which involves injecting a mild irritant into the area to kick start your body's healing process.
Benefit #2: Prolozone Can Be Used to Treat Numerous Conditions
Prolozone therapy has the potential to help you if you suffer from virtually any type of musculoskeletal or joint pain. Here are some examples of problems that it has been used to treat:
Degenerated spinal discs
Chronic back pain
Rotator cuff injuries
Osteoarthritis
Sports injuries
Carpal tunnel syndrome
Sciatica
Benefit #3: Prolozone Often Provides Rapid Pain Relief
There might be a mild increase in discomfort at your injection sites when you undergo Prolozone therapy. That is normal, and in many cases, it can indicate that the treatment is doing its job. After a few days, though, the increased discomfort should dissipate. In fact, many patients notice a considerable reduction in pain within a week of their first Prolozone session. Occasionally, several sessions are needed before optimum relief occurs.
Benefit #4: Prolozone Has the Potential to Provide Permanent Results
Many pain management techniques are temporary. Prolozone is different because it addresses the root cause of pain. In many cases, it provides permanent relief from musculoskeletal discomfort.
Benefit #5: Prolozone Is Low-Risk
No medical procedure is completely risk-free. However, Prolozone stands out because the risks are so minimal. Ozone gas is extremely safe when properly injected into the body, and so is the prolotherapy solution that it works with. When it is administered by a trained professional, the chances of a severe adverse reaction to Prolozone are next to nothing.
Some patients experience bruising or other forms of discomfort at their injection sites, but such issues are usually mild and temporary.
Benefit #6: There Are Few Contraindications for Prolozone
There are very few contraindications for Prolozone. Of course, a qualified physician should assess whether it is right for your unique situation. In general, though, the only real contraindication would be if you have an allergy to one of the components used in Prolozone injections. It is a treatment that can help almost anyone!
Meet the Practice
Dr. James Pinkston is a Doctor of Osteopathic Medicine who is board certified in neuromusculoskeletal medicine. He offers numerous forms of regenerative treatments, including Prolozone. To learn how he and the team at Asheville Non-Surgical Orthopedics might be able to serve you, contact our office at 828-417-9913.