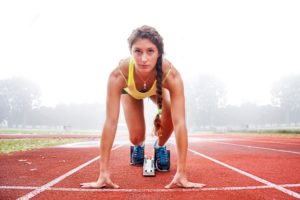 Whether you enjoy playing sports as a hobby or you are in a competitive league, there is always the risk that you could face an injury. Each year, countless athletes have to deal with issues like sprains, strains, and other painful conditions that limit their ability to enjoy their favorite activities. Fortunately, there are treatments that can help you bounce back as soon as possible. How can shockwave therapy help to heal sports injuries? Read on below to find out.
What Is Shockwave Therapy?
Shockwave therapy is also known as extracorporeal shockwave therapy (ESWT) or Extracorporeal Pulse Activation Technology (EPAT®). It uses the power of acoustic waves to deliver mechanical force and instigate a healing response in the human body. It increases blood flow and encourages the production of healing factors that can speed up recovery time for a variety of sports and overuse injuries.
What Conditions Can Shockwave Therapy Treat?
Shockwave therapy has shown itself to be an effective treatment for many types of sports injuries, including those that affect the body's muscles, tendons, and ligaments. For example, it has often been used to address issues like tennis elbow and runner's knee. In fact, it can be helpful for reducing pain and encouraging healing throughout the body, including the back, shoulders, feet, ankles, hamstrings, and more.
Shockwave therapy has given hope to many patients who have seen little improvement in their symptoms with conventional treatments, such as NSAIDs and traditional physical therapy. Of course, to find out whether shockwave therapy is a fit for you, you should consult with a qualified physician who offers it and who has experience in treating your specific type of injury.
Benefits of Shockwave Therapy
Shockwave therapy offers several benefits for athletes who are looking to get back into the game as soon as possible:
It is non-invasive, so you can be active immediately after your shockwave sessions.
In some cases, shockwave therapy has been able to help patients avoid the need for surgery. It can also reduce or eliminate the need for repeated steroid injections, which can contribute to increased tissue breakdown over the long term.
There are minimal side effects.
Some patients notice results after their first session. (Usually, though, three or more sessions are required to produce optimum pain relief.)
The sessions are quick, typically requiring just 15 minutes or so.
An injury should not hold you back from enjoying your favorite sport. Shockwave therapy might be able to help you get back on the court or field ASAP.
Meet the Practice
Dr. James Pinkston, DO, is board-certified in neuromusculoskeletal medicine. Under his leadership, our team offers a range of non-invasive therapies that are designed to help patients find freedom from persistent musculoskeletal pain. If you would like to learn more about shockwave therapy or the other treatments available in our office, contact our Asheville office at 828-417-9913.