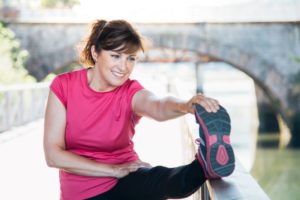 Stem Cell Therapy is continually growing in popularity. Indeed, this treatment has the potential to relieve pain, encourage the body to heal itself, and provide long-term benefits. But what exactly is Stem Cell Therapy? What conditions can it treat? Is it right for you? This blog post provides valuable information.
What Is Stem Cell Therapy?
Stem Cell Therapy may also be referred to simply as cell therapy. It involves the harvesting of a patient's own tissue, processing it, and then injecting it in another location in the patient's own body. Typically, the harvested tissue (which comes from a patient's bone marrow or fat) contains stem cells, growth factors, and other valuable substances that can aid in healing.
Stem Cell Therapy provides a powerful stimulus for your body's ability to heal itself. The stem cells and other components in the injection work to repair damaged areas to the extent possible, thereby providing long-term relief from pain, mobility issues, and other problems.
What Conditions Can Stem Cell Therapy Treat?
In an orthopedic setting, Stem Cell Therapy can be an extremely valuable way to help patients cope with a range of conditions. Here are some examples of problems that it may be able to address:
Osteoarthritis
Meniscus tears
Labral tears in the shoulders and hips
Pain in the back and neck
Partial ACL tears
Rotator cuff injuries
Other conditions that afflict the bones and surrounding soft tissues
Outside of orthopedic settings, Stem Cell Therapy involving the use of stem cells has shown potential as a way to treat Parkinson's disease, cancer, burns, heart disease, and more.
How Does Stem Cell Therapy Work?
If you are interested in Stem Cell Therapy for orthopedic issues, you should first consult with a doctor who offers it. They will assess your condition and recommend a treatment plan. If it looks like Stem Cell Therapy is right for you, your stem cell-containing tissue will be harvested. Your medical team will do all they can to make sure you are comfortable during this stage of your treatment.
Once the harvested tissue has been properly processed, you will receive Stem Cell Therapy injections. The injections will be located precisely to deliver the greatest benefits possible to your injured tissues. Most patients notice a significant reduction in pain within 3 – 8 weeks after their injections.
Stem Cell Therapy is a powerful form of regenerative medicine! It has helped countless patients to enjoy an improved quality of life, and it may be able to help you as well.
Meet the Practice
Dr. James Pinkston is an experienced Doctor of Osteopathic Medicine who is board-certified in neuromusculoskeletal medicine. He proudly offers orthopedic Stem Cell Therapy and a number of other regenerative medicine treatments. To learn more about how he and our team may be able to serve you, contact Asheville Non-Surgical Orthopedics at 828-417-9913.