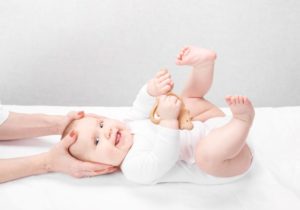 Congratulations on adding a new member to your family! Hopefully, the delivery went well and your little one is thriving. Still, you might be thinking about taking them to see an osteopath so they can get off to the best possible start in life. Specifically, you might wonder if they could benefit from cranial osteopathy. What is cranial osteopathy, and how does it help infants? How long will it be before you see results? Read this blog post to discover some useful information.
Cranial Osteopathy: The Basics
Cranial osteopathy is a form of osteopathic manipulative treatment. It uses gentle manipulation of the head and neck to diagnose and treat various conditions. It can benefit patients of all ages, including infants and newborns. When it is performed by an experienced osteopath, it is quite safe.
Cranial osteopathy for infants is often used to address issues like:
Trauma from a difficult delivery
Breastfeeding difficulties
Colic, sleep disturbances, and general fussiness
Digestive issues, such as gas, constipation, and reflux
Head shape asymmetry or torticollis (difficulty turning the neck)
Even if your baby is not exhibiting any concerning symptoms, it may still be wise to have them checked out by a qualified osteopath.
How Does Cranial Osteopathy Work for Babies?
During your baby's first session with an osteopath, the doctor will perform a thorough and gentle evaluation. They may ask you some questions about the pregnancy and birth, as well as about things you have observed in your child. The evaluation will be thorough and may take as long as one hour.
After the evaluation, treatment can begin. Cranial osteopathy is very gentle. It can ease areas of tension in your baby's body and promote proper development.
Of course, if the osteopath's evaluation reveals any concerns that they do not offer treatment for, you may be referred to a local pediatrician or other specialist.
How Long Will It Be Before You See Results?
Immediately after a cranial osteopathy session, you may notice that your baby is quite tired. That is normal. Some agitation or increased hunger may also occur. Within one to three days, your baby should adjust to the changes in their body, and their behavior is likely to return to normal.
It may take multiple sessions to achieve the desired results from cranial osteopathy. Your family's osteopath will make a recommendation for how often you should bring your child in for an appointment.
Cranial osteopathy can be highly beneficial for infants. It could quickly and safely improve your baby's quality of life!
Meet the Practice
Dr. James Pinkston is a Doctor of Osteopathic Medicine who is board-certified in Neuromusculoskeletal Medicine. He welcomes Asheville families to visit our practice and discover the benefits of cranial osteopathy and other safe, gentle forms of treatment. To learn more about how we may be able to serve you, contact us at 828-417-9913.