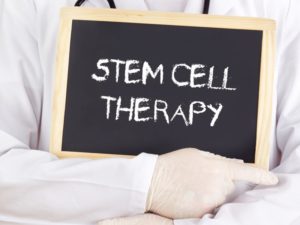 If you suffer from chronic pain, you might be thinking about visiting a regenerative medicine practitioner. After a thorough consultation, you may be encouraged to pursue stem cell therapy. Naturally, you will have some questions about the road ahead. What exactly is involved in the procedure, and how much does stem cell therapy cost? Read this blog post to discover valuable information.
What Is Stem Cell Therapy?
Stem cell therapy is a broad term that can apply to virtually any treatment that involves the use of stem cells. (Stem cells are special cells within the human body that can turn into other types of cells. They also act as messengers that relay important signals to other structures.) Therefore, it is important to ask lots of questions about the specific therapy that your doctor recommends for you.
In an orthopedic setting, stem cells can be used to treat numerous conditions, including osteoarthritis, torn ligaments, labral tears, and more. Once the cells are precisely injected at the site of damaged tissue, they can help the body to heal itself and provide significant, long-term pain relief. Usually, the stem cells are harvested from a patient's own body (either their bone marrow or fatty tissue) and carefully processed before they are injected back into the patient.
The Average Cost of Stem Cell Therapy
Stem cell therapy can cost anywhere from $5,000 to $50,000. Admittedly, that is a huge price range. The pride of treatment depends on a number of factors, including:
The number and type of stem cells used.
The quality of the stem cells
The source of the stem cells.
The experience and credentials of the doctor administering the treatment.
Ask your medical team for specific pricing information before you commit to anything. They should provide straightforward answers to your questions and help you to understand your payment options.
Does Medical Insurance Cover Stem Cell Therapy?
Because stem cell therapy is not yet widely accepted as part of mainstream medicine, your health insurance plan might not cover it. However, it is still worth checking with your provider. You might be pleasantly surprised!
If your insurance will not help you, consider other payment options. Most patients are eligible for low-interest financing.
Is Stem Cell Therapy Worth It?
Stem cell therapy can seem pricey, so it is natural for you to wonder if it is worth your money. Many patients who have completed the treatment would say they have no regrets about it. It can provide significant pain relief and may even help you to avoid surgery (which can be outrageously expensive). You should have a frank discussion with a local stem cell therapy provider so you can make a well-informed decision about whether it is right for you.
It is difficult to predict the price of stem cell therapy, but for many patients, its benefits far outweigh its financial cost.
Meet the Practice
Under the leadership of Dr. James Pinkston, Asheville Non-Surgical Orthopedics is proud to offer stem cell therapy. We provide excellent service as a reasonable cost. If you have questions about how we may be able to help you enjoy a healthier life, we are ready to speak with you. Contact our team at 828-417-9913.